Cross-Device Display Advertising
We provide a single view of user behavior across multiple screens, ensuring accurate audience identification and performance attribution.
Cross-Device Display Advertising
With 12 billion connected devices worldwide, averaging 3.1 devices per person, it is essential that advertisers deploy a multi-screen strategy to develop a comprehensive understanding of consumer behavior.
GlobalWide Media serves digital marketing campaigns in all display formats, including desktop, mobile, and tablet. Utilizing proprietary and third party data sources, our deterministic matching algorithms link data from cookies and device IDs into a single view of the user. We accurately match devices to a comprehensive user profile, providing unprecedented targeting and strategic messaging opportunities.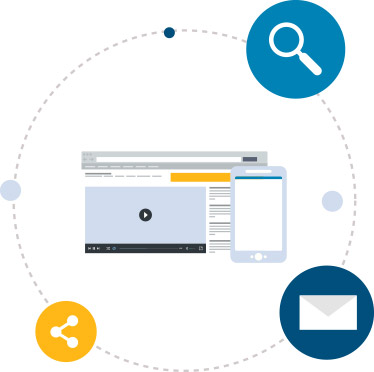 Engage Customers On Any Device
We use intelligent sequential messaging to craft a meaningful dialog with consumers across all connected devices. As a result, consumers receive a more personalized ad experience that matches their device usage patterns. For us, cross-device is not just an industry buzzword, it is a core component of our strategy to enhance campaign performance and achieve ROI goals at scale.
We have the ability to reach any audience on any device, ultimately increasing the sales and return on investment of all of your marketing campaigns.