Why GlobalWide Media
Fueled by an expansive proprietary data asset, we employ a data-driven approach guaranteed to achieve superior results through our premium media solutions.
For over ten years the world's top brands and agencies have partnered with GlobalWide Media to achieve superior results through direct response and branding campaigns.
GlobalWide Media's real-time optimization engine offers unequaled results by utilizing data from over 900 million global audience profiles, each with over 100+ unique attributes.
Targeting Expertise
With an expansive array of targeting options, GlobalWide Media's integrated targeting technology efficiently connects brands with the right audiences, generating higher ROIs.
Data Optimization
Using thousands of unique proprietary data points, our technology makes accurate monetary predictions, executing efficient and scalable performance campaigns that maximize ROI.
Brand Protection
We combine proprietary data from our own contextual engine with data from the industry's top brand safety vendors. This mix ensures your advertisements are not just placed for maximum exposure, but in a way that safely protects your brand's reputation.
Great People
GlobalWide Media's team of recognized experts in digital advertising offers world class service and is committed to efficiently scaling your business and maximizing ROI.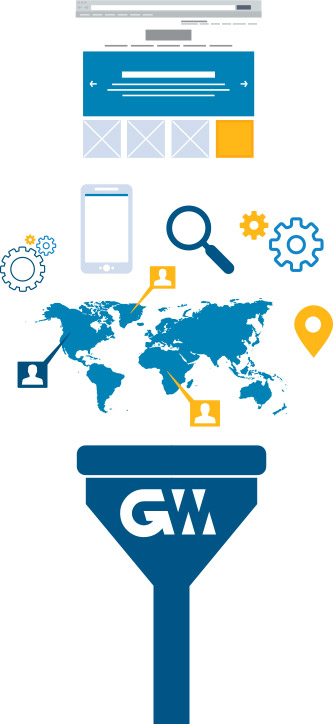 Example Filters
Demographic: 21-26 years old
Audience Segment: Young professionals
Re-Targeting: That visited Aliexpress.com
Geography: Worldwide
Browser: Using Safari
URL: Visiting Tom.com
OS: iOS
Mobile Device: iPhone
By Language: Mandarin
Contextual: Researching electronic products